If you're like me, the summer months left you spoiled in that your shoe options were endless. You were able to rock the perfect peep-toe or, if you feel like saving your feet for the weekend, you had TOO many cute flip-flop or wedge options to choose from.
Now that winter has arrived, I struggle to find a cute, comfortable heel/boot that keeps my piggies warm and cozy. I frequent my Uggs but let's be honest, you can't rock your slipper-shoes for a Girl's Night Out or if you choose to dress up for work. Where is my happy medium?


I browsed through Belk's website (because I have a gift card) and found a couple cute options for what I am looking for…and on Sale!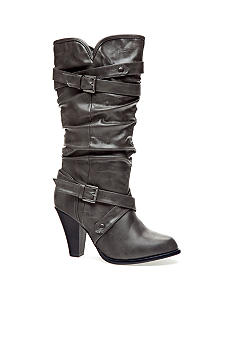 Rampage Ibran Boot (in black & grey) – $34.50
Now, take these for what they're worth. They aren't your high fashion winter boot, but the heel is low enough to wear to work and high enough to hit up happy hour after. The toe is closed to keep my ill-manicured feet hidden and the height of the shoe allows me to tuck in my favorite skinnies or leggings.
In other un-related heeled boot news, I want these (in black and brown). They are on-sale as well.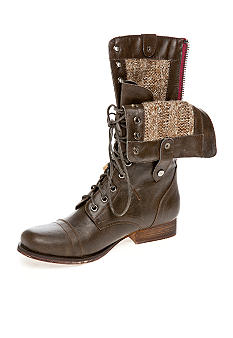 Madden Girl Geirard Boot – $48.30
If these don't tickle your fancy but you're still in the market for a cheaper boot this winter season, I would suggest trying your local TJ Maxx, Ross or Marshalls for salvation.
Happy Shopping!