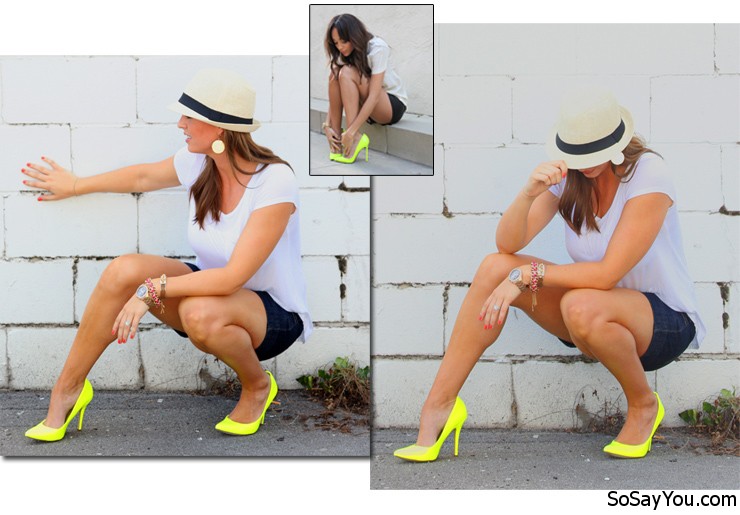 Told ya I got 'em. 😉
These are the Yellow Pumps I talked about last week (here). I ended up purchasing Aldo's Mease pump in Peach Yellow for $48.67 (I had to order online). They are awesome! Fit perfectly and the perfect "highlighter yellow" I was wanting. My only complaint would be the lack of a platform makes it uncomfortable to walk in. I plan to purchase some arch pads to see if this helps.
If you want a pair for yourself, click here or the link below and get to steppin' in your very own pair of Neon Yellow Pumps.
Click Here to Save Some Cheddar on Your Very Own Yellow Pumps