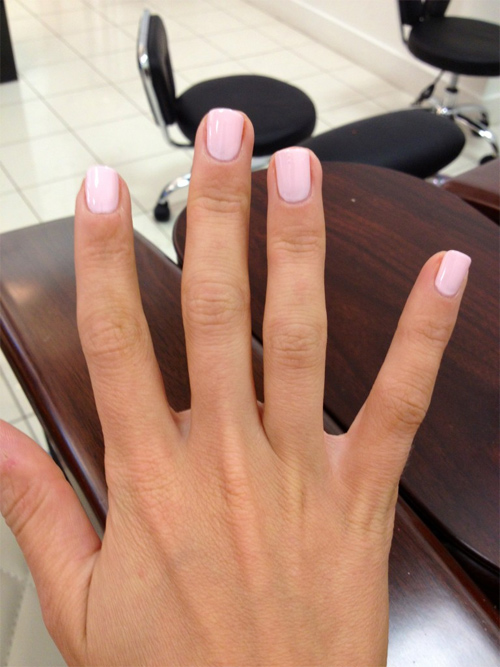 Emily was seen wearing several shades of "pink" on this season of the Bachelorette, but out of all her shades, I would say this is my favorite.
On her twitter page, she identified this color as Essie Nail Polish – Fiji
.
You can purchase your very own by clicking on the image below –
You're welcome.