As part two of my recent article on planning your wedding on a budget, I wanted to follow up with you on some of the DIY  projects I have been busy with in preparation for my own wedding. As previously mentioned, the cost of real flowers are way above my allotted budget so, I opted to check out a few of my favorite local craft stores. Michael's is where I found most of my flowers and supplies, but I have also found that Hobby Lobby  often has 50% off  sales.
My wedding theme is very romantic and rustic so I went with a very soft and neutral color palette.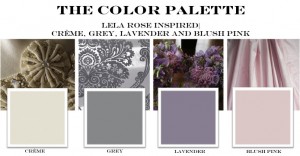 While I was at work, one of my wonderful bridesmaids, Kelsie, went to Michael's and gathered tons of different Flowers. She collected peonies, roses and hydrangeas in cream, white, and pink.(Sweet, sweet girl) Then we had a girls night with a little vino to stir up our creative juices.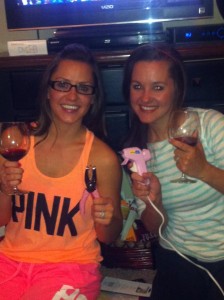 The materials needed for this project:
Hot glue gun (PINK optional)
Ribbon
Wire cutters (heavy duty)
Scissors
Lots of Vino (no judgement)
Next, we gathered up 4 flowers for each bouquet, but once we got them in there, they looked a little too big, so we decided to keep that one for my Matron of Honor to carry.
Now mind you, if you buy fake flowers, make sure to ask the florist to cut your stems. We learned the hard way (and after breaking 3 pair of scissors) that you cannot cut them evenly because of the wire imbedded inside the stem. OUCHIES!
Here is what the first draft looked like. Isn't she beautiful?
After we created the first one, we just mocked the others and scaled them down. We used  3 flowers each to make them a little smaller for the other girls. We can't have anyone outdoing the bride now can we?
For the ribbon, I chose two sizes. The jumbo ribbon to wrap around the stem that I paid $5.99 and then I used a smaller ribbon that was only $3.99 a role to tie around each bouquet to give it a little more personality.
After I made 7  of the 9  bouquets, I just wasn't as pleased with them as I had hoped. They did not excite me at all and I didn't want my girls to carry drab looking bouquets so I came up with another idea. I added several pieces of baby's breath and placed pieces sporadically throughout the bouquet and it  really transformed the entire look which made me very happy with the final result!
Now that the bridesmaid's bouquets are complete, I am on to my next project. CENTERPIECES!  Stay tuned!