So say you are on a budget? You don't have very much money to spend but you want your wedding day to be magical. What do you do?
I have asked several brides-to-be how they've made their dream day possible with a very frugal budget. They said, it's easy! Do it yourself.
Unless you are fortunate enough to have mommy and daddy pay for your extravagant wedding, a DIY wedding is the way to go. I don't know how I would have been able to plan my wedding without Pinterest. It has been my financial life saver! But hang on,  let's start with first things first. Here are a few tips that I used to plan (and keep) my wedding under $10k.
TRACK YOUR SPENDING WITH A BUDGET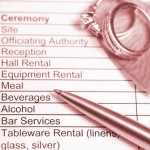 SO IMPORTANT! Just because you don't have $20K to spend on your wedding, doesn't mean you shouldn't make a budget. You need to know what areas of your wedding and where your money is most important.  A tool I use for my wedding was the free wedding budget tool from weddingwire.com. You put in your estimated budget and it will walk you through the steps to getting started. I promise you it will be a life saver down the road.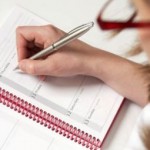 PLAN OUT WHAT'S MOST IMPORTANT
You need to make a list and categorize the most important areas of your wedding and the areas you want to splurge on. There are going to be areas that you are going to want to fork out more money on, and there are areas that you can cut back on by doing it yourself.
For instance, the areas that were most important to me were in this order:
Wedding Dress
Photography
Venue
DJ/Band
Food
Booze (This is going to attract your guests the most ladies)
Flowers
Decor
They have so many websites out there that sell pre owned and discounted wedding dresses. Preownedweddingdresses.com is a great site with thousands of brand name, designer dresses for a fraction of the cost. Also, check out your local consignment shops and retail stores.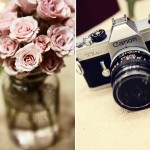 SPLURGE ON PHOTOGRAPHY
Now photography is one of the areas on the list that doesn't come cheap but for good reason. These pictures are going to be what stays with you forever. Everything from that day will eventually be a blur except your wedding vows and the memories of the pictures you had captured so you want those pictures to be of the highest quality. Find a photographer that really fits the style you are going for.
I chose Glass jar photography here in Huntsville, AL because they are absolutely amazing at what they do. They are a young married couple who understood what it was I was looking to get out of my pictures. Their specialty was the exact style of modern meets vintage and romanticism that I wanted to portray, so be sure your photographers specialize in the "look and feel" of what you want your wedding day to express.
This task may sound exhausting… and it absolutely is, but it will also save you hundreds if not thousands of dollars if you take the time to do your research. Every business is out to make a profit, but wedding vendors also want your business so believe me when I say, DO YOUR RESEARCH. Call around to all the local businesses for each category of your wedding. Don't be afraid to bargain. They want your business so if you are persistent enough, you may be surprised at how willing they are to drop or max the price of a local competitor.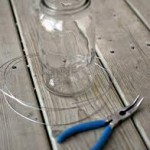 DO YOU LIKE TO "DO IT YOURSELF?"
This area is where you are really going to see the difference of doing it yourself versus paying someone else to do it for you. There are SO many areas in your wedding that you can DIY. Flowers, food, decorations, signs, candles,  and even your own bridal bouquets. This is where my DIY skills came into play.  After thinking and conversing with my wedding party, I thought, why not make all the bridesmaids bouquets myself? It couldn't be that hard right? After pricing out REAL flowers, my mind was quickly made up and I sought out to my local craft stores.
The thing is, you can incorporate all of your maids to help you out. They will be "honored" to help you! (See what I did there? )
What better way to spend time with the girls then having WWW! Wine Wedding Wednesdays! It's an excuse to drink #1, and #2, getting to spend a fun night with the girls. After seeing how great the girls bouquets turned out, I sought out to make my own bridal bouquet. Save lots of inspirational pictures that you like so you can take them to the craft stores and get all the right materials you need. It is trial and error. Trust me! I have changed my mind a million times, but that's whats so fun about it. My bouquets turned out so beautiful and it was my own unique and personalized creation that I would get to keep it afterwards.
So if you are a bride on a very tight budget, don't stress! It can be done and it will look amazing! Look at this as an opportunity for you to host the biggest, most important party of the year and you get all the credit! You can do it girls! Good luck!!
Do you have any tips or suggestions for us? Tell us about them and we may feature them on our site!