If you are a lazy momma (or person, in general) you will enjoy this simple meal. All you need is a Crock Pot, at least one hungry stomach and 10 mins of prep-time and you'll have a tasty, healthy meal for you and your family.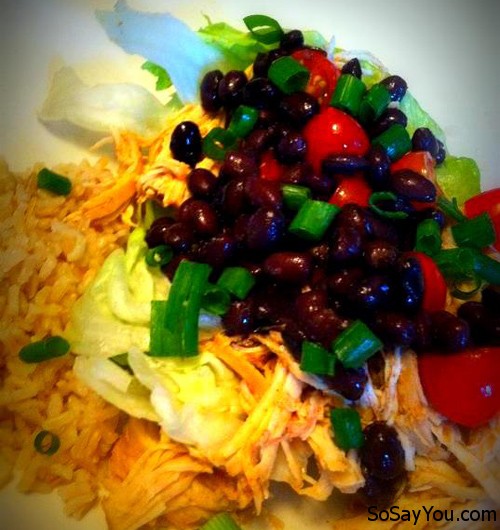 Slow Cooker Chicken Taco Salad
 4 Chx breasts
1 cup water
1 packet low sodium taco seasoning
Black Beans
Tomatoes, diced
Green Onions, chopped
Place chicken in slow cooker. Pour water and taco seasoning on top of chicken. Cover and cook on low for 6 hours or until chicken is cooked through.
Serve over lettuce for a Tex-Mex inspired salad.
Topping Suggestions: Black Beans (rinsed and drained), tomatoes, lettuce, black olives, salsa, avocado.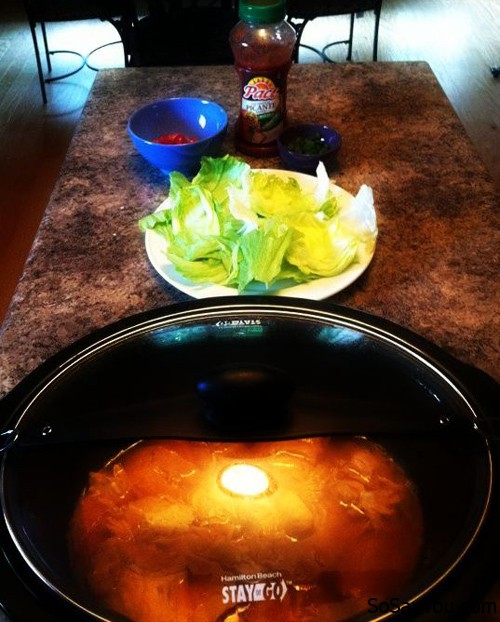 *On stove – black beans and brown rice