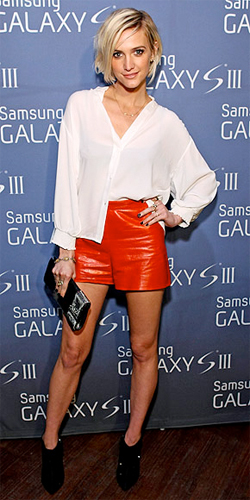 Has anyone else noticed that Ashlee Simpson is looking damn good? She has been killing it with her outfit masterpieces and this ensemble is no exception!
In my opinion, this outfit that Ashlee Simpson wore to a Samsung event in New York solved the "is leather okay in summer" debate. I  must admit I had little doubt after Kim K and Katie Holmes were wearing leather pants last week, but if there was any it is gone now!
Leather is Rockin' all year-around! Don't miss out on this hot trend!