Katie Holmes and Kim Kardashian rocked the look.
I saw this fashion face off on yahoo today and thought this outfit needed to be mine. Then I thought a little harder and realized I have all these pieces already! Score!!!!
If you also need this look, but don't have celebrity cash… let me help!
First you need to find some liquid or "wet" stretch pants. Kim and Katie might be wearing real leather, but it's not a requirement to achieve this look. Find these pants at Charlotte Russe for just $17. These pants are a great addition to your wardrobe. You can pair them with anything!
This is the look of Katie Holmes' blazer. A less structured look with the sleeves rolled up.
I am guessing you probably have a white shirt you can pair with this to give you the same look, but just in case I am adding one of those too…. Best part… it's on sale.
Peplum anything is in! If you can't afford to go out and buy the Alexander Mcqueen jacket for $1,000+ then go buy this one instead!
Did I confuse you? What is peplum you ask? Okay maybe you already know, but I had to look it up so to save you the trouble peplum – A short overskirt or ruffle attached at the waistline of a jacket, blouse, or dress. This is valuable information in case you want to google and find this jacket in other colors or styles.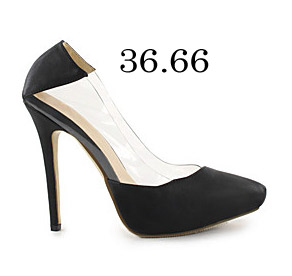 You probably have a pair of black heels in your closet so there is no need to go and buy a new pair. If for some reason you do not own a pair of black heels it is defiantly something your wardrobe needs.