Several months back, I started a new weight loss supplement called Saba A.C.E to jump start getting myself back into shape. (Not that I ever considered myself IN shape) but you know what I mean. I worked out pretty regularly but I could not control what I was eating. I would eat healthy for a few days and then go right back to my normal processed, microwavable meals that I THOUGHT were so healthy for me.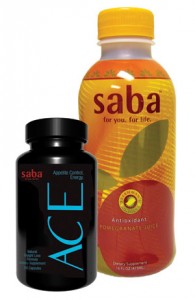 My sister told me about this product that she had been taking it for a few weeks called A.C.E and that she really loved it because it really suppressed her appetite. I got in contact with the sales rep that I met through Facebook and ordered my first bottle. The directions were simple:
Take one capsule mid morning and/or mid afternoon 2 hours after a meal.
Do NOT take too late in the day as sleep may be impaired, and
Drink a MINIMUM of 8 glasses of water a day. (This step is KEY because the pill will make you very cotton-mouthed as it's telling you to stay hydrated.)
That's it. After my 4th day of taking 2 pills a day, I started really feeling the difference of NOT being hungry. Now I am an avid believer that you need to eat at LEAST 3-4 times a day to keep your metabolism running, but I literally had to MAKE myself eat throughout the day. It didn't give me the crazy boosts of energy like it says, but reading other testimonials, it worked for them. I just liked that I wasn't constantly thinking about my next meal.
Here is the before/after picture I used as my testimonial for A.C.E. (Don't laugh.)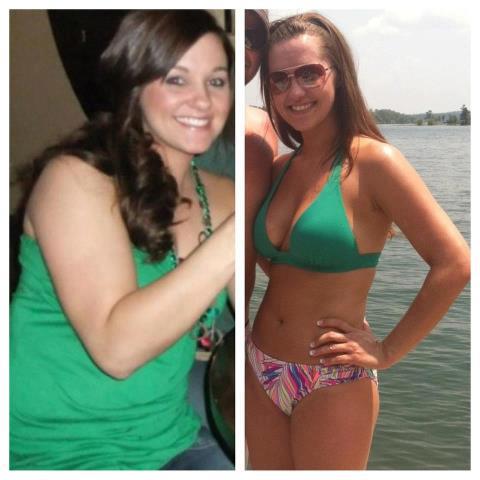 I couldn't believe it until I actually put the pictures side by side. (Yikes!)
Here is some information for you to read up on about this product………
A.C.E. (Appetite Control & Energy) has an ALL NATURAL blend of ingredients including Dark Cocoa and Natural Caffeine, plus added key ingredients to turn off your hunger switch and KICK YOU INTO GEAR!
A.C.E. reduces your appetite so you eat less, taking in fewer calories (Portion Control) and are energized throughout your day (Natural Calorie Burner)!!
The rep for A.C.E that I have been using also suggests the following to maximize your results with A.C.E.
Saba Borojo, when combined with A.C.E gives you a  1,2 Punch for MAXIMUM WEIGHT LOSS RESULTS!
Saba Borojo is packed full of Amino Acids, Minerals and Brekhman's Choice Special Formula of Seven Adaptogens that come to the rescue and aid the body in weightloss, Reducing Stress, Increasing Physical Productivity, Combating Fatigue & Exhaustion and Increasing Mental Acuity! It's Highly Concentrated so just 1/2 ounce per day keeps your muscles LEAN while losing weight!
So, yea, that is my story! The pills work so if you are struggling to lose weight, whether it be 5-10 pounds or 50-100, the product works.
The rep that I mentioned earlier has tons of wonderful testimonies on her Facebook page or through her website http://getskinnywithace.lovemyace.com/. Her name is Misty Spangler and she can give you oodles of additional information on A.C.E as well as the other products such as Co-Clenze, which helps balance and support your digestive system, and the Saba Pomegranite which has tons of antioxidants.
If you're interested in trying in out first, Misty will send you a sample pack to try, and then you can also order straight from her by her facebook page, website, or by emailing her at GetSkinnyWithACE@gmail.com.
Enjoy and happy weight loss!!
xoxo