When it comes to looking gorgeous, 4 out of 5 girls will first think of Victoria Secret models, right? They have luxurious hair, beautiful figures, and flawless faces. We all love the VS makeup collection, the eyes, the lips, the cheeks, we love it all. While the eye palettes can empty your wallet for just a few shades of color, we still drop the bill thinking that we too, will get the model look.  I love this particular holiday delux palette that comes with 5 shades from light to dark. This palette is priced at $26.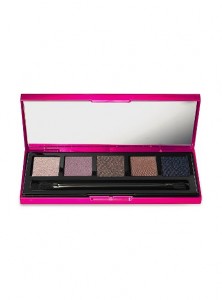 I recently came across the E.L.F collection at Target, and OH MY, is all I could say. They have brushes, pencils, gloss, eye palettes, and blush. I thought to myself, why is this collection SO cheap compared to other brands. I bought some products, and among those products was this eye palette.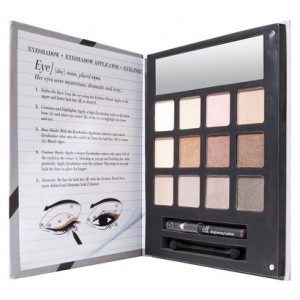 You get 12 shades of color, a pencil, and eye shadow brush, for (drumroll please) $5. Yes, I said FIVE dollars. I could not believe how insanely cheap this deal was, so skeptical again, I went home, tried some different looks, and I love this product. It is wonderful! Definitely a Look for Less gone wild!