No.5. The Infamous Kim K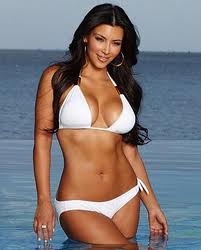 You know I had to put Kim Kardashian on my list at some point. The girl has curves and she knows how to use them! Kim is what the "ideal" girl should WANT to look like. She isn't about starving herself or working out 7 days a week, she eats what she wants, and she maintains her figure. I love that she is bringing the curvaceous look back into reality. The girl is fly. Enough said.
Now those are my personal picks of the best bodies. What do you think? Do you agree or do you not? Tell us whatcha think! We may post your personal pics on our website to be featured.