By Sgt. Heather Golden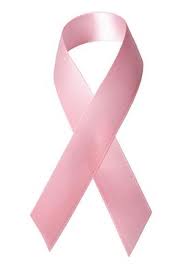 This year, more than 200,000 women will be diagnosed with breast cancer. It is something that has touched families from all across the world, a common enemy.
The exact causes of this deadly disease are still unknown, and millions of dollars are invested into research every year. You can lower your own risk of breast cancer by making several simple lifestyle changes.
Sustaining a healthy weight and avoiding obesity lowers your risks of breast cancer later in life, research shows. Obesity can raise your chances of breast cancer, especially after menopause, which is when most cases of breast cancer occur. Try to keep your body-mass index under 25, and maintain a healthy weight over time instead of trying to lose a large amount of weight all at once.
Eating healthy can help you keep your weight down. Consider keeping a diet high in vegetables, fruits, lean proteins like fish and chicken, and whole grains, but low in refined carbohydrates, sugar and fatty foods. Keep red meat consumption to a minimum, and choose vegetable oil over animal fats.
Staying active and exercising regularly can reduce your chances of breast cancer by 10-30 percent, even if you begin a routine later in life. Research has shown moderate exercise is all you need, and even a 30-minute walk five days a week helps keep you covered.
Limiting or cutting out alcohol entirely cuts your chances of breast cancer significantly, according to research. Alcohol consumption has been linked to higher rates of breast cancer, and women should avoid drinking more than one drink per day, no matter what type of alcohol it is. If you have several drinks in one day, consider taking a few days off from drinking afterward.
Quitting smoking cuts your chances of more than one type of cancer. Long-term smoking has especially been linked to breast cancer in women, research shows. Talk to your primary medical care provider about getting help quitting, or take a smoking cessation class offered on base.
Breast-feeding babies for as long as possible, up to a year if possible, has shown to help prevent the onset of cancer later in life.