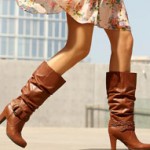 Ahhh, the Fall season is amongst us.  This weekend gave us a nice little teaser as to what's about to start. FALL and FOOTBALL.
Along with the Fall weather comes the time to break out your Fall clothes! Big, cozy sweaters, cardigans, and BOOTS, BOOTS, BOOTS! 
We are absolutely loving the mid-leg fashion boots this year such as the  pink and pepper Khloe boot from DSW pictured below. ($59.95) ( Also in gray and black).
You can also click below to purchase.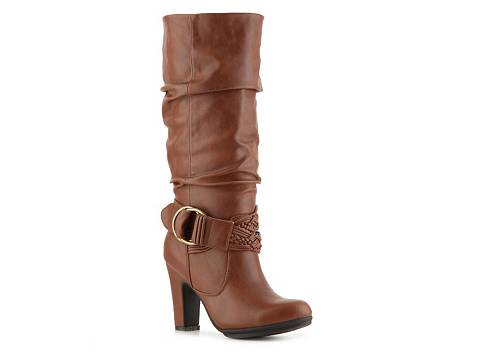 This boot really is so versatile. You can pair these adorable boots with a fun and flirty skirt or dress it up with a pair of skinny jeans and cardigan.
Kim K rocked a similar look with a pair of light denims and an off the shoulder blouse looking oh so fabulous. But then again, should we expect anything less from her? 🙂
 xoxo!