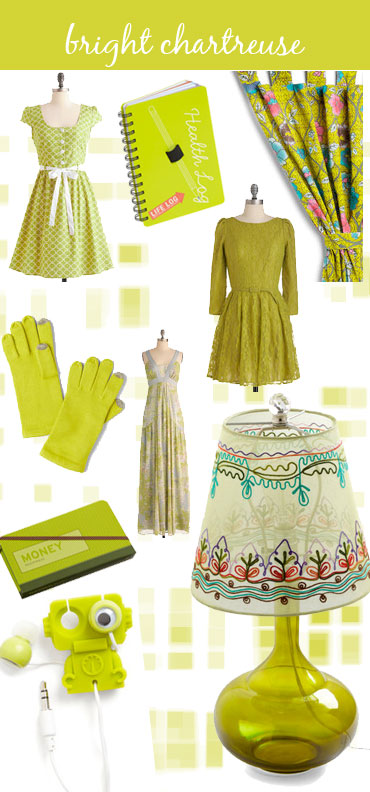 What a lovely compliment to fall! This color is the perfect combination of yellow and green! It looks great with brown, blue, purple and more.
A scarf in bright chartreuse is sure to be a wow piece amongst your other fall super finds in your wardrobe.
Not only is this a great shade to wear but its a great color for home decor. A nice throw pillow or a picture frame in this upbeat hue is sure to make anyone smile!
It's a vintage tone with a modern flair! Make sure to check out www.modcloth.com for these and other items in Pantone's awesome fall color choices.
While you are reading about Pantone's Fall color selection bright chartreuse be sure to check out some of the other positively smashing colors as well.