If you're like me, Kim K can do no wrong in the fashion world. However, if you are again "like me," you can not even think about affording her Christian Louboutin Leopard Booties… or her top, or bag, or weave…
I managed to find a similar look for less with pieces from Target and Charlotte Russe. I have been sitting on my hands, waiting for Fall so that I can rock it.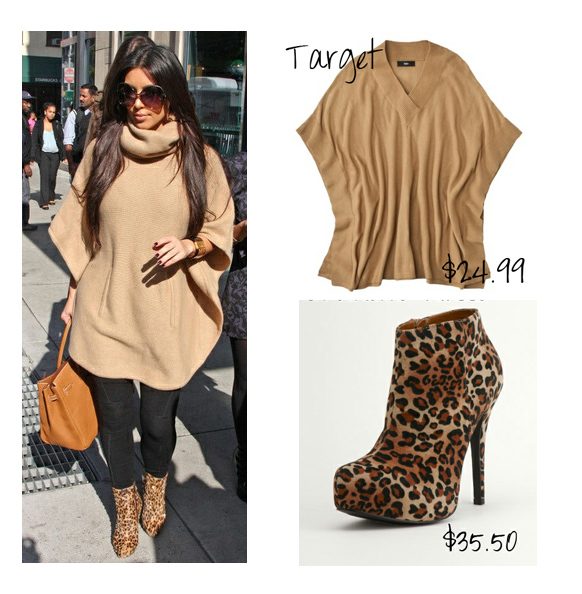 For the sake of the outfit, I would also include black leggings but let's be real – You can go to your local WalMart and snag a pair for yourself.