What is the best part of the week? The END of it. TGIF!
This weekend I will be visiting my local Sephora store to purchase the Naked Eye Soft and Sexy Eye Shadow collection ($36). I am loving these soft and sexy shadows for a night out on the town. Me-ow!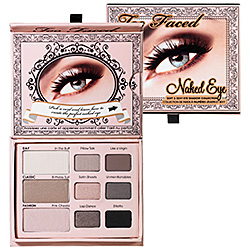 Let's get naked!
The name of this collection says it all! This kit has everything you need to create that and sexy, yet romantic look.  It comes with a three step instruction card that shows you where to put each color in this easy to use palette.
You can create the natural look by sweeping the pink cheeky color all over the lid or if you really wanna get a little crazy, use the lap dance shade with a smudge of stiletto in the corner for a sexy and cat look affect.
If you wanna snag this gorgeous look, you can purchase this palette by clicking on the image or visiting your local Sephora store. 
I give this palette 4.5 smooches for sexiness
For a more sultry look, add this Urban Decay lip junkie gloss sheer nude ( $19 ) in to give your lips a nice shine while letting your sexy eyes grab all the attention.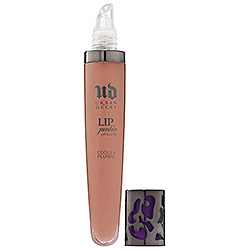 Happy FRIDAY lovelies!