Ladies, do you ever  feel unorganized? Well, I certainly do! When I am paying for food, clothes, or pretty much anything the same thing always happens. I have to dig through the million unnecessary items living in my purse in attempt to find my wallet.  Then struggle to get that dang debit or credit card out of the tiny micro space they designed to hold it. Or even worse,  I forget that I left my debit card in another purse! Then I'm just embarrassed and pissed off. (Insert scream here!)
Well…  there is now a better option!
Let me explain.
I was walking back from lunch with a co-worker one day when he swoops up a business card from the diner where were eating lunch. He told me about this new app that allows him to pay his tab at local businesses by just saying your name. Hold the phone!
I was thinking, how  in the world are you able to do that? So like any inquiring minds do when they don't believe something, I Googled it.
By golly, is it true?!
The app is called PAY BY SQUARE. You can go to the website or download it on your smartphone, and it takes you through a few simple steps to get all your info synced. Here are a few snapshots of the process.
First: Enter your first and last name. It will take you to the next screen when you are finished. It is pretty self explanatory.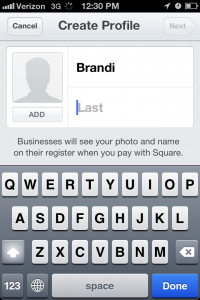 Second: It will ask you to enter your personal email address and create a personal password. Use something you will remember. It will also ask you to add a PHOTO. This will be the picture that pulls up when the merchant sees your account.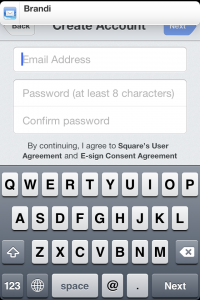 Third:  It will ask you to link the credit or debit card that you would like to be use for your purchases. You can add more than one if you would like.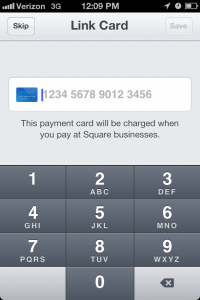 Forth:  It asks you to use your GPS location to track all of your closest businesses and  pulls them up by distance.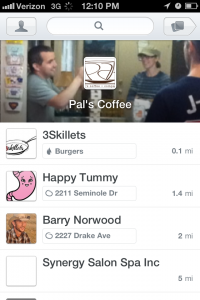 HOW TO PAY WITH SQUARE:
Find the business you want to go to.
Tap the green "OPEN TAB" button
When it's time to pay, SAY YOUR NAME at checkout. They will see your name and picture on their register and can accept with a push of  a button.
You will automatically receive a notification of receipt and it will then give you an option to leave a tip. It's as easy as that!
To get more information on this new discovery, you can visit their website by just clicking here.