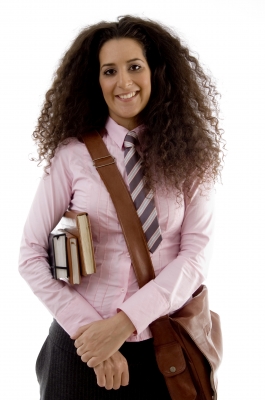 So, Say you want to be a lawyer…
If you want to be a lawyer it is vital to be a motivated student and to have great study habits, communication skills and reading comprehension.
Upon high school graduation, you will take several tests. Those tests combined with your GPA will determine what colleges you will be accepted to attend.
Consider your Undergraduate Degree subject and how it applies to your future. Most law schools don't factor your major into the application process, so you may not want to pick a difficult major that will cause you to have a low GPA. That being said, it is smart to study something that will be beneficial to your future rather than wasting your time. Some options would be:
Business Administration
Criminal Justice
Sociology
Psychology
There are some exceptions for instance, in Intellectually Property law there are specific requirements such as a degree in a technical science or math such as:
Biology
Chemistry
Electrical Engineering
Computer Science.
If you have a good idea of the type of law you would most like to practice prior to starting your undergraduate degree it will be easier for you to pick a program of study. You may also want to attend different schools based on your major.  If you have not yet decided the type of law you would like to study, be sure to take your core required classes first while you decide your desired career path.
Get your Undergraduate Degree

In college, be sure to maintain a high GPA. Not only will the law school you attend require an undergraduate degree, they will also typically require you to have a GPA of 3.0 or higher. This is a very competitive field so the higher the better. Your actions while getting your undergrad will impact your future options.
Plan for your future by networking
Make friends with professors and make sure to participate in class. You will need letters of recommendation for law school; connections and a good reputation are never a bad thing either. Always participate in extracurricular activities. That will help make your school application and future resume stand out. This is the ideal time to intern at a law firm or courthouse that can be a valuable connection throughout your career.
If you have trouble finding time to attend school during your busy schedule or while working a full time job, be sure to look into online schools available to you. If you would like free information on attending online school and would like to know what degree options there are click here.
Applying for Graduate School
The Law School Admission Test (LSAT) is a standardized test that is required for admission to American Bar Association (ABA)-approved law schools, most Canadian law schools and many non-ABA-approved law schools.  A 180 is a perfect score. Your score is very important. It, together with your GPA, can greatly limit your options as far as law school is concerned.  If your GPA is not as high as you would like, scoring well on the LSAT could make you eligible for acceptance to your desired college. Scoring well on the LSAT  is also important because it is a factor with financial aid.
The LSAT measures acquired reading and verbal reasoning skills. It takes about half a day to complete. It is given four times a year at hundreds of different locations. You want to make sure you take the test in time for the admissions process. For example, you would be required to take the test by December for the next fall admission.
There are courses available to help you prepare for the LSAT. Unless you feel completely confident it is recommended that you take a preparation course.
Applying to law school
Research schools before you decide where to apply. You can reference the U.S. News and World Report for top law schools. You will want to research and narrow down the schools as much as possible.
Apply to multiple schools. Include the schools you dream of attending that would be on your wish list, the schools that you would be happy with but maybe are not your first choice and then a school that you can still be proud of but you have a pretty good idea you will be accepted. You will have to pay more application fees if you apply to more schools. Be aware of schools that do not charge these fees there are some schools that will attempt to get their submissions up to make their school more appealing.
While preparing for law school you should make sure to either save money of have another source of income. Many respected schools will not allow students to work their first year.
Law School
Keep your priorities straight. You may have to put your social life on the back-burner for most of law school. Join a study group with people in your program early and then you will be surrounded by others in your same demanding schedule.
If you do have free time you should get a position at a law firm that involves serving as an assistant, messenger or file clerk. At the very least, do a summer internship program. This is a great way to gain experience and build contacts.
Research the jurisdiction where you hope to practice law. Some jurisdictions have different requirements for bar admittance that you will want to make sure to fulfill.
The Professional Responsibility Exam will probably also be a requirement.
Find a job
Take and pass the state bar exam. Typically, you take and pass the bar exam the summer after you graduate from law school. Once you pass the exam, you become a certified lawyer!
Everything up to this point will either come back to haunt or help you. If you did well in school you will have more choices and opportunities. If you have networked from the start, you will probably already have a job or leads to explore. If not, you may consider a job as a paralegal, a research attorney or judge law clerk.
Finding a position is the most difficult part of the process since the nation is flooded with attorneys. You will find this step much easier if you have made yourself known at a law firm by having worked or interned there, as mentioned above, and graduate with excellent grades.
Never stop learning!
We all know that there are a lot of jokes made about lawyers, mostly regarding their ethics. It is very important to be professional, never compromise your integrity and make sure that you maintain a good reputation.
Word of mouth is how you will get most of your clients. Make sure that you not only stay professional but also treat your clients with respect. Regardless of the situation, having genuine concern for your clients will make all the difference in a referral.
Once you become a lawyer its not all over. Be sure to stay up to date with new laws and approaches by attending seminars and classes studying and reading the news. There will always be new and upcoming lawyers eager to take your place.