I recently came across these Hailey Jeans Platform Mary Jane
 pumps and I am dying to purchase them! *Swoon* Isn't the just coral gorgeous!? I found them at DSW a few days but didn't wanna fork out $69.00 for them so I started searching, and boom! Found them on Amazon for $22.00! SCORE!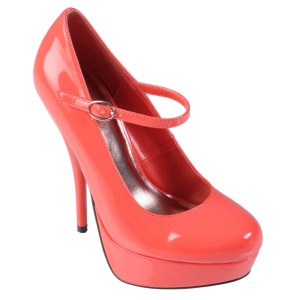 (You can purchase them here on Amazon.com
)
They also have the shoe in black and nude, but I LOVE the coral.  I personally love the fact that they have the closed strap so they are easier to walk in.
Pair this with some dark, denim skinnies and an over-sized sweater for comfort and style!
xoxo