With the  rise of Pinterest continuing to sky rocket, we thought we would do a quick how-to for those who have yet to jump  on the pinning craze yet.
First off, you must request an invite to Pinterest. At one time, you may have had to wait for weeks to get the official "invite" to come play with the rest of the world, but now that Pinterest has been established for a while, the wait isn't a long process.  So once you get your invite, you simply log in with your created credentials and start your profile.
FIND FRIENDS
Most likely, all of your friends are already using Pinterest, so to find these friends, you simply search their name and once found, hit "follow." Once you follow them, everything that they pin will show up in your feed. If you like it, repin it. So easy, a cave man can do it right?!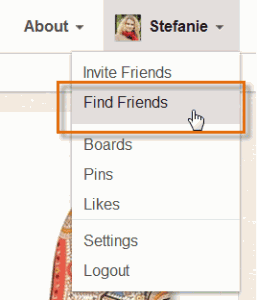 CREATING A BOARD
From the homepage, click "ADD" at the top right hand of the screen. This image will show up, and you click "Create a board."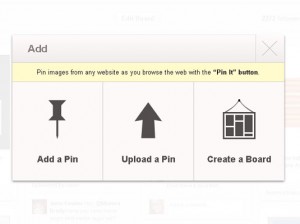 After you have created it, you will need to give the board a  title to fit what you are wanting to put in that category. Be specific.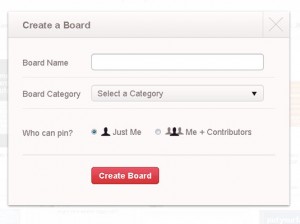 START PINNING!
Now let the search begin! Go up to the search box in the upper left hand corner and type in whatever you want to put in that board. Hundreds of pins will show up. If you find something that you like, you "repin" it to your own board. VOILA! You have created your first board.
Now rinse and repeat.
If you are more of a visual person, you can view this video tutorial on step-by-step instructions on how to create your personalized boards.
You will become addicted in about 20 minutes. You have been warned.